Use this set of over 250 styles to give your text a distressed look.
The styles come in eight different variations. Each variation comes in loads of different colors.
Works great with both text and vector shapes.
Also included are 50 grunge patterns with instructions on how to use them to make your own color combinations.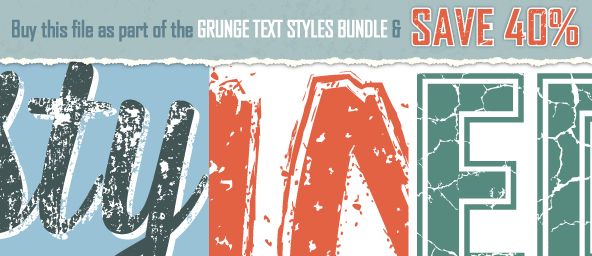 You may also like Grunge Text Styles 2 & 3: