Collage Photo Display Action V1
Collage Photo Display Action V1
How to Run:
Collect 48 photos in a folder
Title them in the order 01, 02, 03……..48
Run the action & select the folder
Get 25 collage styles in just only 5 minutes
Benefits of Using the Action:
You can save more times, if you use this action. You do not need to place photo separately in a psd file before running the action. The action will automatically place all photos from the selected folder. Your work is only to collect 48 photos in a folder and title them in the order 01, 02, 03…….48. After running the action, you will be able to resize or change photos via smart objects. You will get the whole photo in the smart object layer.
Features:
48 photos required
25 Collage Styles in 1 .atn file
Output PSD file is 100% layered and customizable
Output File Dimension: 2600×2200 Pixel
No need to place 48 photos separately in smart object
15 color effects
Save more times using this action
All photo layers are smart object
Resize or replace photo via smart object
Action run time is about 4 or 5 minutes
Detailed help guide included
Action Support:
Only supported by English language Photoshop
Supported Photoshop Versions: CS5, CS5.5, CS6, CC
More Items
Photo Gallery Mock-Up Bundle V1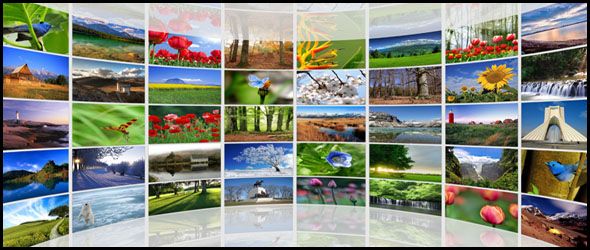 Perspective Photo Presentation